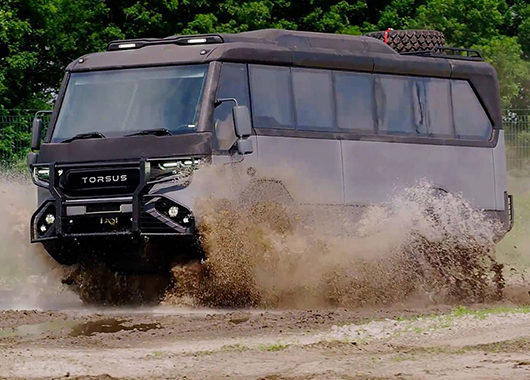 Torsus, builder of all-terrain 4×4 utility vehicles, has joined The Anchor Group and has become a member of Anchor Ukraine.
Browse the brochure for more info about the Torsus Praetorian, the latest multi-role 4×4 vehicle developped and produced by Torsus, that can be realized in a number of configurations to take on varying roles and applications.
For more informatio about Torsus, please visit the website torsus.eu or contact Ivan Kamenchuk at ivan@anchorg.com.ua.