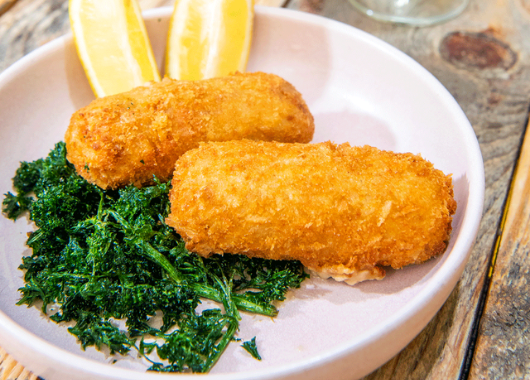 Establishments wanting to take part in the 2020 incarnation of the Brussels competition for the best prawn croquette have been able to submit their application since early June. Registrations are now closed. So, we know the candidates who will be trying their luck this year.
Since 2018, visit.brussels has organised an annual competition to find the best prawn croquette. Fernand Obb Delicatessen was the overall winner of the first two competitions and its Chef and owner is now part of the jury. The 2020 competition, set to take place on 21 November 2020, therefore promises to be exciting and very open!
The 19 establishments competing in this third year are: Beaucoup Belge, La Cave à Manger I Winery, 1040, Bruxelles Royal Yacht Club (BRYC), Brasseries Georges, Live
Central Park, Beaucoup Fish, Chez Soje, Ma Jolie, Les Caves d'Alex, LOLA, Le Villance, Patatak, Le Patio, Nüetniegenough, L'Improbable, Food truck 'Chez Gaspard', Jules & Charles and Le Tournant.
To learn more about the competition, click here