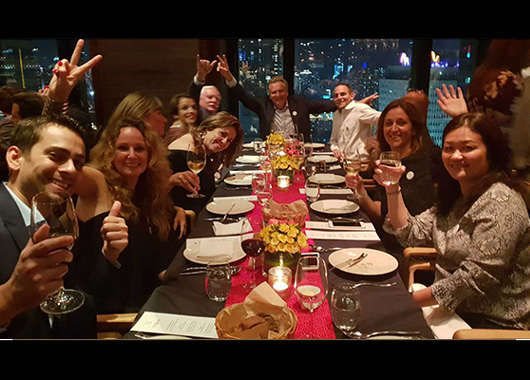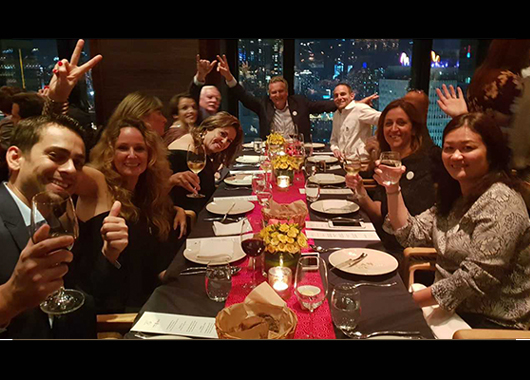 At the occasion of the first China International Import Expo (CIIE), The Anchor Group in collaboration with the Belgian federal authorities and the campaign Belgium, Uniquely Phenomenal, organized a "Belgian Night" in the famous Shanghai restaurant, lounge and nightclub M1NT.
Over 80 invitees joined in the festivities, including M. Marc Vinck, the Belgian Ambassador to China and M. Paul Lambert, the Belgian Consul General based in Shanghai and the representatives of all the companies joining The Anchor Group at CIIE.
To make sure the night was fully Belgian, the Smurfs were there to welcome the guests and to guide them to a Belgian themed photo-booth. During the welcome cocktail Duvel and cocktails with Belgian Owl whisky were served while Denis Meyers completed live a large canvas containing the names of all invitees. A night to remember.
Relive the evening and view the pictures on Eventer by clicking here.