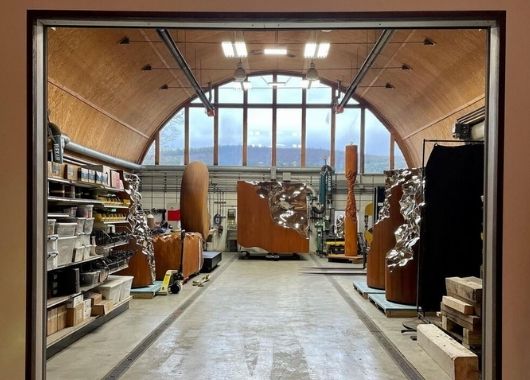 Join SM Art Advisory on June 3, 2021 as American sculptor Jonathan Prince offers exclusive access to his studio in rural Massachusetts. During this one hour session, attendees will learn about the process of creating a monumental sculpture on commission for a client on the other side of the world: Taipei.
Jonathan will take attendees on a journey of the process from conception to completion as he walks them through the drawings, the discussions and finally, the work in progress in his studio.
Don't miss the chance to meet Jonathan and gain true insight into the process of the artist.
Limited space available.
10 AM CET
16h00 EST
To register, click here