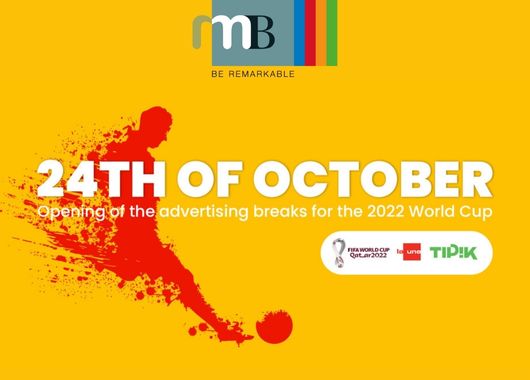 The World Cup, from November 20 to December 18, 2022, will be the site of 64 matches played by the best football teams in the world. All matches will be broadcast live on RTBF channels and on Auvio.
On television, with a minimum of 5 advertising screens per match and an additional screen before the cup magazine, advertisers will have access to spaces with high GRP potential.
Opening of the schedule this October 24!