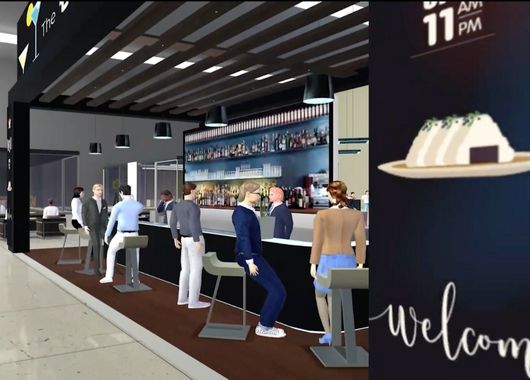 The new sitting gesture crystallises the transformation Hyperfair is implementing within the HyperVerse International solutions. Offering persistent destinations, together with easy-to-use videocalling, the sitting gesture drastically increases the dynamics and improves the user experience and engagement in a very intuitive way:
During job fairs and interviews
Talking with clients around a desk
In a consultation with a patient
In a meeting room with colleagues
For a creative think tank sitting on pillows
In the lounge with VIP's
Networking with experts
At the bar for an afterwork party
YES, it's worth sitting to fully enjoy the virtual experience.
The sitting gesture is very simple, just clicking on the sitting icon, with a wide range of nicely designed chairs.
Try it here