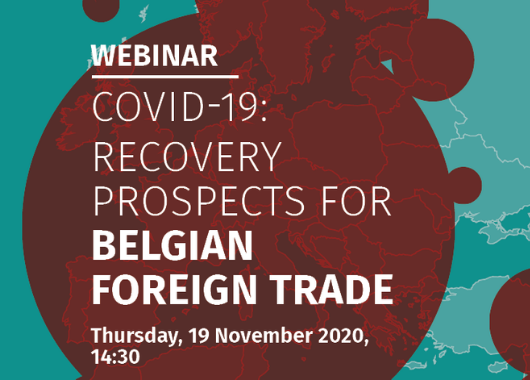 The Belgian Foreign Trade Agency and its partners: the FPS Foreign Affairs, Flanders Investment & Trade, AWEX and hub.brussels are pleased to invite you to a webinar on the impact of the Covid-19 pandemic on Belgian Foreign Trade and its prospects of recovery.
This event will take place on Thursday, November 19th at 14:30 on ZOOM Webinar and is organized on the occasion of the release of our study: "Impact of the COVID-19 crisis on Belgian imports & exports". This study is the result of 3 months of statistical research and interviews with major sector federations of Belgium.
The webinar will be held in Dutch and in French.