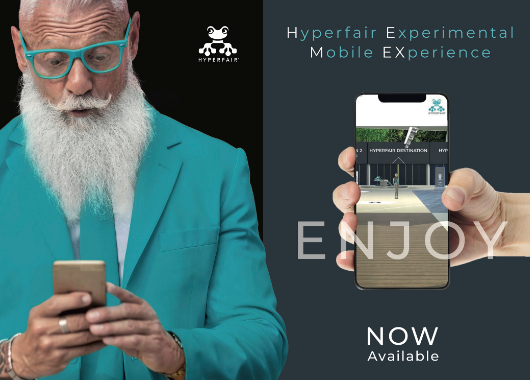 yperfair announces with great pleasure that its VR platform will be accessible from mobile devices as from 23 February 2021 onwards!
This long awaited feature will be automatically activated, so there is nothing special to implement in the currently existing environments.
This is the result of the new cutting-edge technology Hyperfair is using, allowing browser based access, without any app download, in a comparable way to the current computer procedure.
Hyperfair will be available on the most recent mobile devices, smart phones ans tablets, with a minimal RAM memory of 4GB.
Enjoy the experience!
For more information visit Hyperfair.com