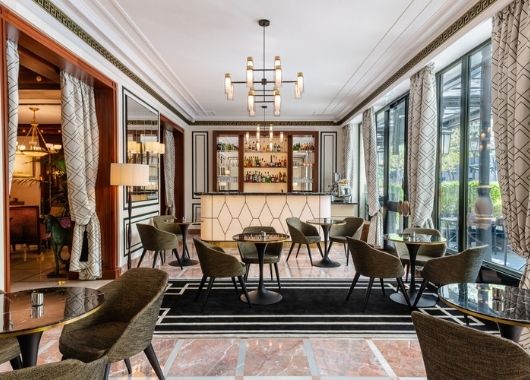 The Bar 1807 lives all day long.
Intended to welcome local customers as well as hotel guests, it changes offer as the day passes, while remaining faithful to its signature atmosphere
.
Its ideal location, in the heart of the Champs-Elysées district but in the calm of a less busy artery, Avenue de Friedland, makes it a popular place for all people looking for a quiet and discreet environment. Its Art Deco decoration, with its alabaster counter, its marble tables, its plush armchairs and the fireplace that crackles in winter, exudes a warm and soothing atmosphere. The ideal place to conduct your business meetings or to rest.
Click here for more information & the menu