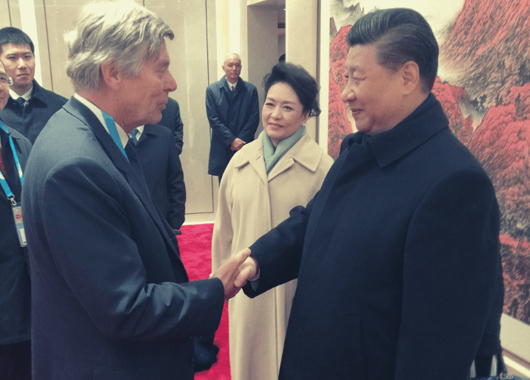 The President of the People's Republic of China, Xi Jinping, inaugurated on Sunday 28 April 2019 the Beijing International Horticultural Exhibition that will take place until 7 October 2019. This international horticultural exhibition, also called Expo 2019 Beijing, will give Belgium the opportunity to boost its visibility in China and support trade between the two countries.
Mr. Patrick Vercauteren Drubbel, BelExpo Commissioner General welcomed Mr. Xi Jinping at the opening of the Belgian Pavilion.
The central theme of the exhibition is "live green, live better". The gardens encourage ecological and economical behaviour and invite visitors to take a respectful and protective approach to nature, thereby embodying the concept of "live green". The concept of "live better" involves research and education on environmental protection and horticultural development. Specialists from around the world will rub shoulders at the exhibition to exchange ideas and of course discover the Belgian garden.
For more information click here