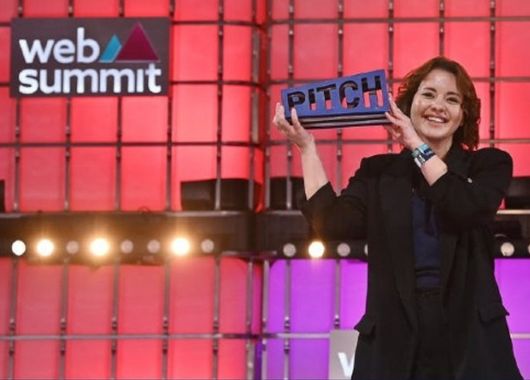 Georgian startupper Ana Robakidze, the founder and CEO of an AI platform Theneo on Friday won a Pitch contest at the world's largest technology event, Web Summit 2022 in Lisbon among 2,300 startups, representing hundreds of countries worldwide, the Web Summit announced.
We are the first Georgian company to ever go this far in any kind of big startup competition. So I feel like it's beyond just me or my company. It also represents a lot for my country. Unfortunately, not a lot of people know about the startup ecosystem in Georgia. There are so many great startups, and I feel like I'm also representing them", Robakidze said.
One of the biggest startup stages worldwide gives startuppers a chance to meet investors and learn from tech experts.
Theneo, one of the most successful Georgian startups that offers developers and non-technical team members to create API documentation, has won the national Startup World Cup competition, which was hosted in Georgia's Black Sea city of Batumi in September.