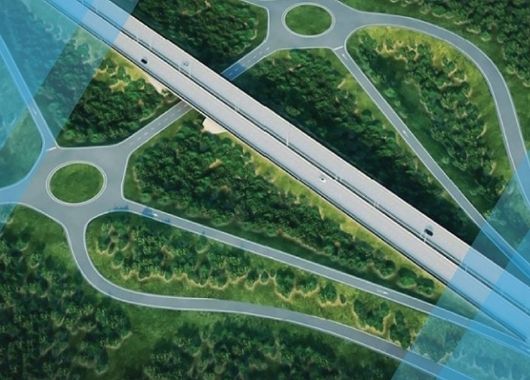 The first 2 km two-lane highway of the Rikoti section, a mountain pass connecting Georgia's eastern and western parts, has been opened, covering six bridges and three tunnels.
A total of 51.6 km of roads are planned to be built on the Rikoti Pass, which will include 96 bridges and 53 tunnels.
About 2.6 billion GEL (~USD 1 billion) will be spent on the construction of all roads on the Rikoti Pass and 80% of the Rikoti Pass project is already in the active construction phase.
In recent and coming years, Georgia realizes a series of ambitious transport projects which will improve the quality of strategic road infrastructure and make better use of its transit potential.
Located at the crossroads of Europe and Asia, Georgia can serve as a gateway to both Asian and European markets, providing one of the shortest routes from/to China, "unlocking" landlocked Central Asian countries and giving access to central and eastern European countries via the Black Sea Ports of Georgia.
In addition, Georgia is member of International Transport Corridor Europe-Caucasus-Asia (TRACECA), a complex multi-modal transport system, is connected to the EU's Trans-European Transport Networks and is member of belt and road initiative, placing it at the heart of the global value chains.