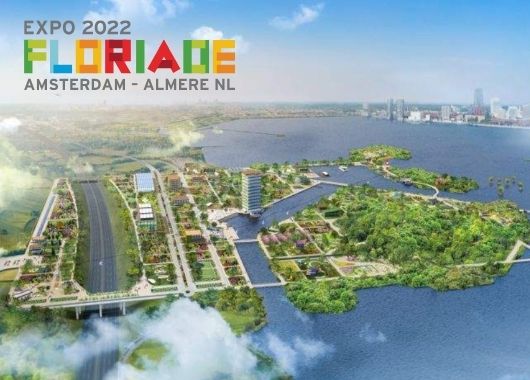 From 14 April till 9 October 2022, Floriade will show you how green make us healthier, happier and more energetic.
Once every 10 years the gates open to the International Horticultural Exhibitions. At Floriade Expo 2022 in the Netherlands you will discover creative, green and sustainable solutions from international innovators for our cities.
Belgium will be participating in this important expo held under the theme 'Growing Green Cities'. Together with its entites, Belgium will inspire with its typical Belgian garden and share knowledge with visitors, horticultural producers, agricultural industries and other participants.
All together, we will exchange ideas on 4 sub-themes:
Greening the City: more greenery
Feeding the City: improved food supplies
Healthying the City: more conscious living
Energising the City: smarter energy supplies
Over 40 countries will present their culture, plants, flowers and innovations at the Expo. After the Expo, Floriade site will be redeveloped into Hortus: a green and healthy urban district. Houses and other neighbourhood facilities will be located on the same site.
More information about Floriade Expo 2022 is available here.