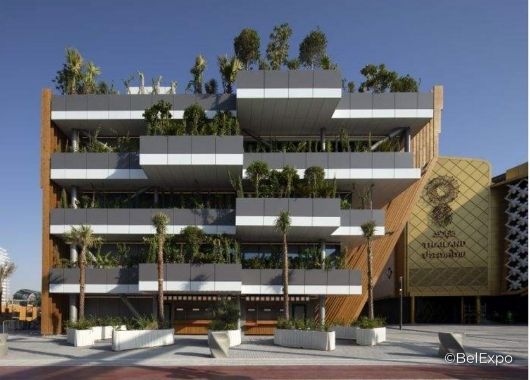 Activities for the general public based around culture and industry will be organised during this special week.
Other activities aimed at universities, companies and official delegations will take place at BeBizz, the Belgian Pavilion's Bussiness Centre. These targeted activities will aim to bring together key contacts and create synergies with Walloon and international participants.
The Wallonia-Brussels week will highlight many sectors: space, chocolate, diamonds, equine, image & digital, fashion & design, space, tourisme, water & energy.
Visitors will be invited to daily artistic performances in front of the Belgian Pavilion :
Laurent Blondiau and the band Määk. This Belgian musician and jazz trumpet player received the best European musician prize in 2009 awarded by the Jazz Academy.
In the Air – Promotional & technological magic. Magicians Clément Kerstenne and Philippe Bougard will spice up this Wallonia-Brussels Week for the enjoyment of young and old.
A gala evening will also be held at La Perle, the permanent show of the Walloon Franco Dragone, within the Al Habtoor City hotel complex.