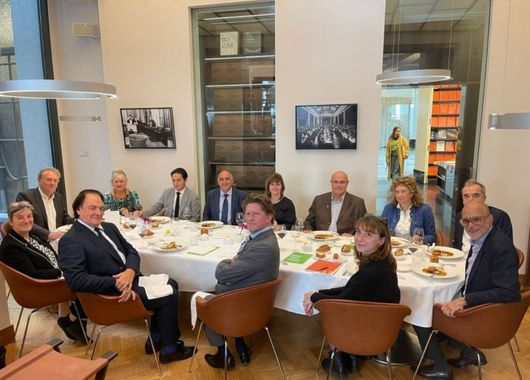 Yannick KALANTARIAN presided over the first meeting of the honorary committee for Europalia Georgia 2023.
The committee consists of Koen CLEMENT, Stefana CIUBOTARIU, Dominique ANDRE, John BEERNAERTS, Merab CHITANAVA, Annie COURBE, Nancy DELHALLE, Dominique DIERCKXSENS, Ariane FRADCOURT, Nicolas LISSENKO, Bruno PLANTIN-ARRENARD, Jozef VAN WAEYENBERGE, Jose ZURSRASSEN and Guillaume MOULART.
A special big thanks to Karen TOROSYAN for her welcome at the Bozar restaurant.