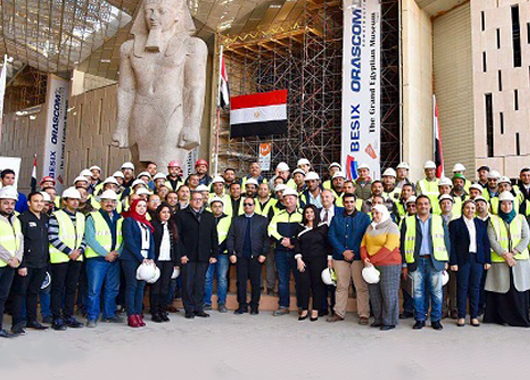 On 27 December 2018, the Egyptian President Abdel Fatah El Sissi visited the site of the Grand Egyptian Museum (GEM), being build near the Giza Pyramids, where around 8.000 people are currently working at completing this prestigious project. The GEM buildings are spread over an area of 500,000m2 and have a built-up area of more than 168.000m2 and will house over 100.000 artefacts, including the famous treasures of Tutelkhamoum. Apart from the exhibition areas, the new museum covers a large restauration laboratory, libraries, a conference centre, restaurants and bars, gardens and a large car park.
The museum is scheduled to open during 2020.
The Egyptian branch of the Anchor Group has been involved in the project since 2012 as a consultant to the general contractor Besix/ Orascom.