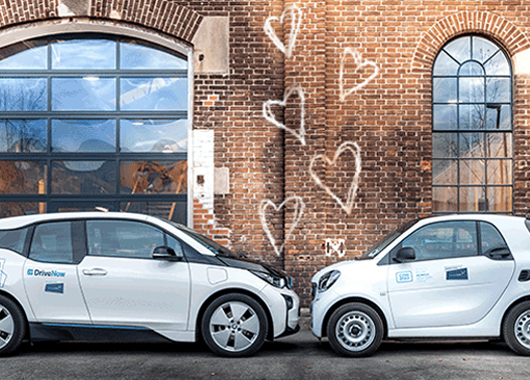 DriveNow and car2go merge to create BMW's and Daimler's joint car sharing service.
More cars, more variety, more availability: Together with car2go, they become jointly SHARE NOW. This makes them part of the new mobility joint venture of BMW Group and Daimler AG.
To learn more about this joint venture, click here.