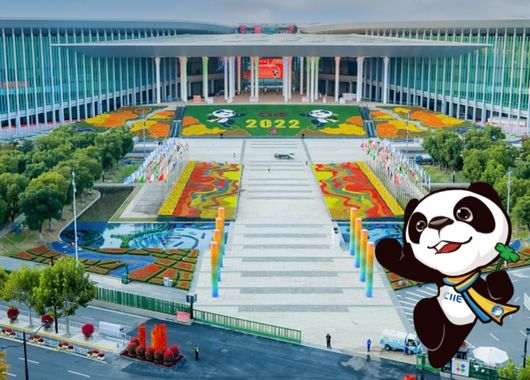 Deals concluded at the fifth China International Import Expo (CIIE) reached a record USD73.5 billion this year, up 3.9% from a year earlier, Sun Chenghai, Deputy Director of the CIIE Bureau, said as the six-day exhibition wrapped up.
Up to 438 new products, technologies and service items made their debut at this year's CIIE, up from 422 last year, Sun added.
A digital CIIE platform was built for the first time this year. A total of 368 technology and equipment companies took part in the online version by showcasing their latest technologies and solutions, attracting more than 600,000 views.
The food and agricultural products area attracted the largest number of attendants, with 1,076 companies from 104 countries taking part in the event. The world's top 15 pharmaceutical companies and the 10 largest medical equipment makers were present at this year's CIIE, added Sun.