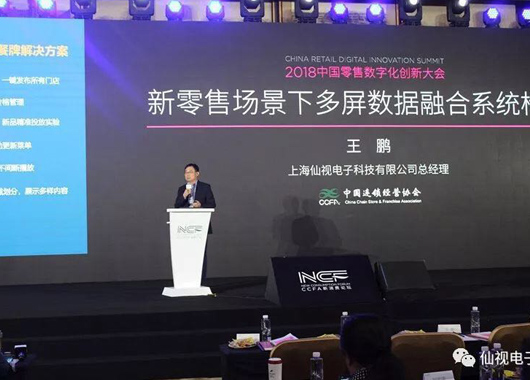 Jacky, the CEO of GoodView shared his views on the future of digital advertising at the recent 2018 China Ecommerce and Retail Innovation Summit held in The Langton Shanghai in March.
At this summit, hundreds of domestic and international merchants and retailers gathered together to discuss the status quo of the China's E-commerce, omni-channel experience, multi-scenario triggering, social media, data-driven in-depth personalization, rural E-commerce, cross-border E-commerce, intelligent supply chain, logistics and digital payment.
GoodView Electronics Ltd (Shanghai) was founded by Jacky in 2005, and focusses on commercial display product development, manufacturing and sales. Today, the company is one of the largest device suppliers of interactive LCD ad displays with 4G and RFID technology worldwide.
GoodView is represented in continental Europe since 12 years by Belgian based Visualys.
For more information please contact Yannick Kalantarian at yk@visualys.com.