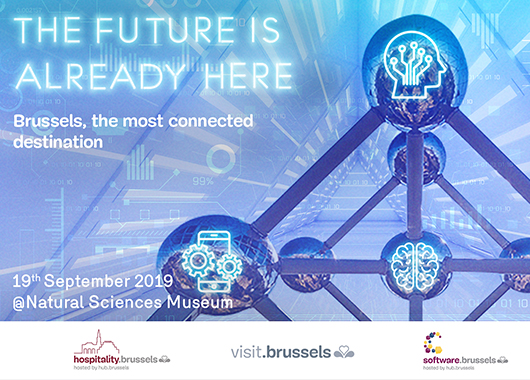 Texte: On Thursday 19 September 2019 at the Brussels National Science Museum, 2Advice and Visualys presented their project Brussels Touch.
Brussels Touch is an innovative and interactive way to communicate and bring information to tourists and business people, staying and visiting Brussels.
In collaboration with Visit Brussels, about 200 hosts around the city (hotels, residences, institutions, museums) will be equipped with a digital touch totem bringing content about the city.
Discover the photos of the launch of the Brussels Touch project and many other innovative initiatives that Hub Brussels presented on 19 September 2019, by clicking this link