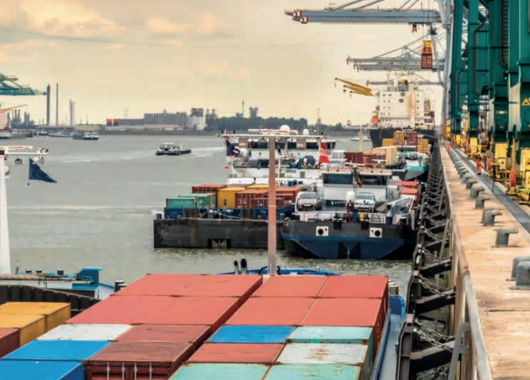 The Belgian Foreign Trade Agency and its partners: Flanders Investment & Trade, AWEX, hub.Brussels and the FPS Foreign Affairs just released the  latest publication on Belgian Transport & Logistics.
The Belgian Transport & Logistics study highlights the central role of Belgium in international trade, both in terms of transport and logistics. This study emphasizes the importance of our country's world-famous ports, its increasingly specialized airports as well as multimodal solutions. Belgium has corridors by road, rail and inland waterways that allow goods to reach their destination quickly and efficiently.
The first part of this study provides a global overview of the transport and logistics sector in Belgium. In the second part, 12 innovative actors describe their strengths. Finally, a non-exhaustive list of companies active in the sector is mentioned at the end of the publication.
Download it here