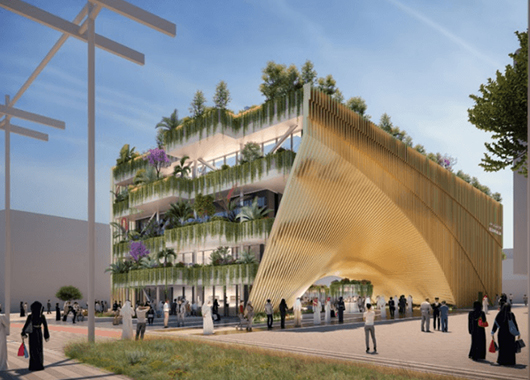 Belgium will participate from 20 October 2020 to 10 April 2021 to the Dubai World Expo. The Belgian pavilion, a magnificent green arch designed by Assar Architects and Vincent Callebaut, will attract thousands of visitors every day. And they will want to taste the best culinary specialties of our country!
BelExpo is looking for a strong-shouldered partner to operate the Belgian Food & Beverage business. An actor ready to delight guests at the restaurant, VIP & business center, fast food stalls and rooftop terrace, the perfect place to enjoy the beautiful winter evenings in Dubai.
Click here for more details here and apply before September 16th at 11am.