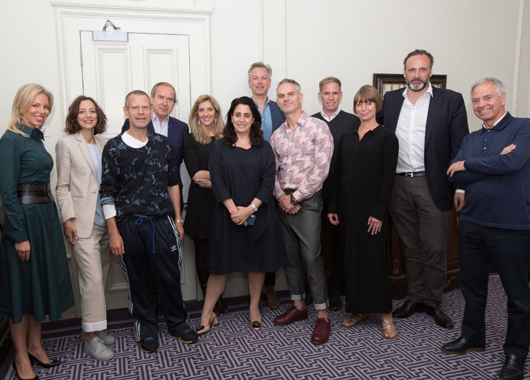 A number of the Art World's heavyweights gathered in London to select the artists participating in the 2019  October's ACAF in Brussels.
From the left: Shaune Arp (Gagosian), Melita Skamnaki (Double Decker), Kenny Schachter (Journalist Artnet), Simon de Pury (Auctioneer, Collector, DJ), Federica Beretta (Opera Gallery), Stephanie Manasseh (ACAF Founder and Director), John 
Volleman
 (Art and Design Dealer), Wilhelm Finger (Double Decker), Serge Tiroche (Collector and Art Fund Manager), Sophie Clauwaert (Director Art Expert), Frédéric de Senarclens (ArtMarketGuru) and Sylvain Levy (DSL Collection).
Artists participating in the October 2019 fair will be announced next week. Stay tuned.