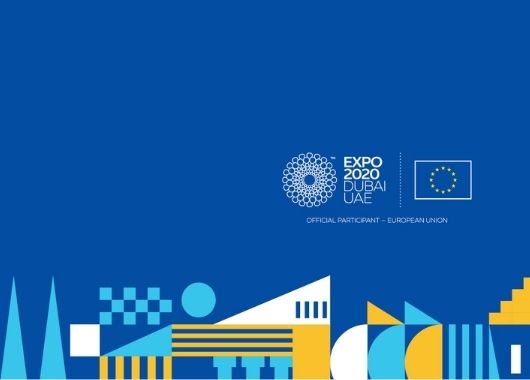 As an official participant, the European Union will organise the EU Honour Day on 23 October 2021.
Visitors are invited to take a trip around the EU and discover its diversity in the 27 pavilions of the EU Member States. At 11:00 the Belgian Pavilion will host the EU Musical Aperitif with high level visitors, in the center of the Mobility District. The full day packed with EU-dedicated events will highlight European unity, diversity and solidarity.
The EU Honour Day Gala is the closing event and will be held at the Dubai Millennium Amphitheatre. The performances combine music, dance and technology, highlighting multilateralism as well as European unity and solidarity, multilingualism and cultural diversity. This 70 minute gala includes the work of the great composers – Vivaldi, Bach, Paganini, Schubert and Beethoven.
This will be live in the theatre as well as live-streamed in all the EU Member States Pavilions and on the websites and social media channels of the EU Institutions. The performances will create a synergy with the theme of Expo 2020, "Connecting Minds, Creating the Future" and highlight the EU as the defender and motor of multilateralism to tackle global issues.
Discover the full program here.