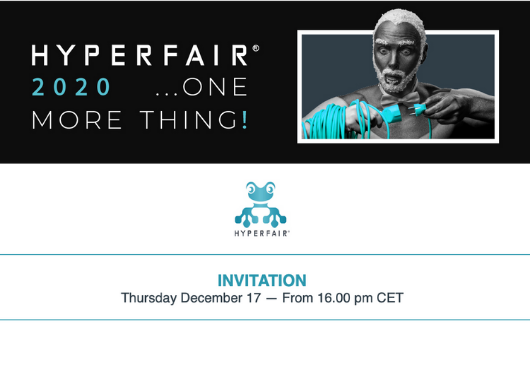 The HyperTeam is pleased to invite you to the HYPERFAIR 2020… One more thing webinar.
You will have the opportunity to discover all the new features and concepts available from now on into the platform.
Connect as from 16.00 pm and participate to the hunt to find out all the new possibilities.
At 17.00 pm, we'll meet in the auditorium to start the webinar.
We will show you all the new features and will answer all related questions you could have.
Please click here to register.