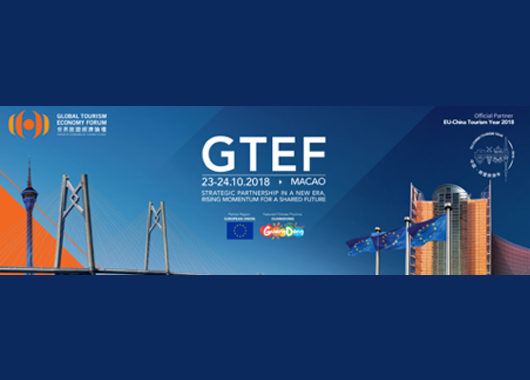 2Advice together with Hyperfair, its technology partner in Virtual Relaity launched the 1st EU-China Virtual Travel Fair on Cultural Tourism during the Global Tourism Economy Forum, held in Macau on 23 and 24 October 2018.
The platform is funded by the European Union under the auspices of the European Commission and the China National Tourism Authority in the framework of the 2018 EU-China Tourism Year.
The project has been created by 2Advice for the European Union with the technology of Hyperfair Inc and is implemented by the teams of i-Logics, specialized in digital communication and Atlas International Culture, à HiSeas company specialized in bridging EU and China via cultural events.
All companies are members of The Anchor Group.
Watch the Euronews video about GTEF2018 and the launch